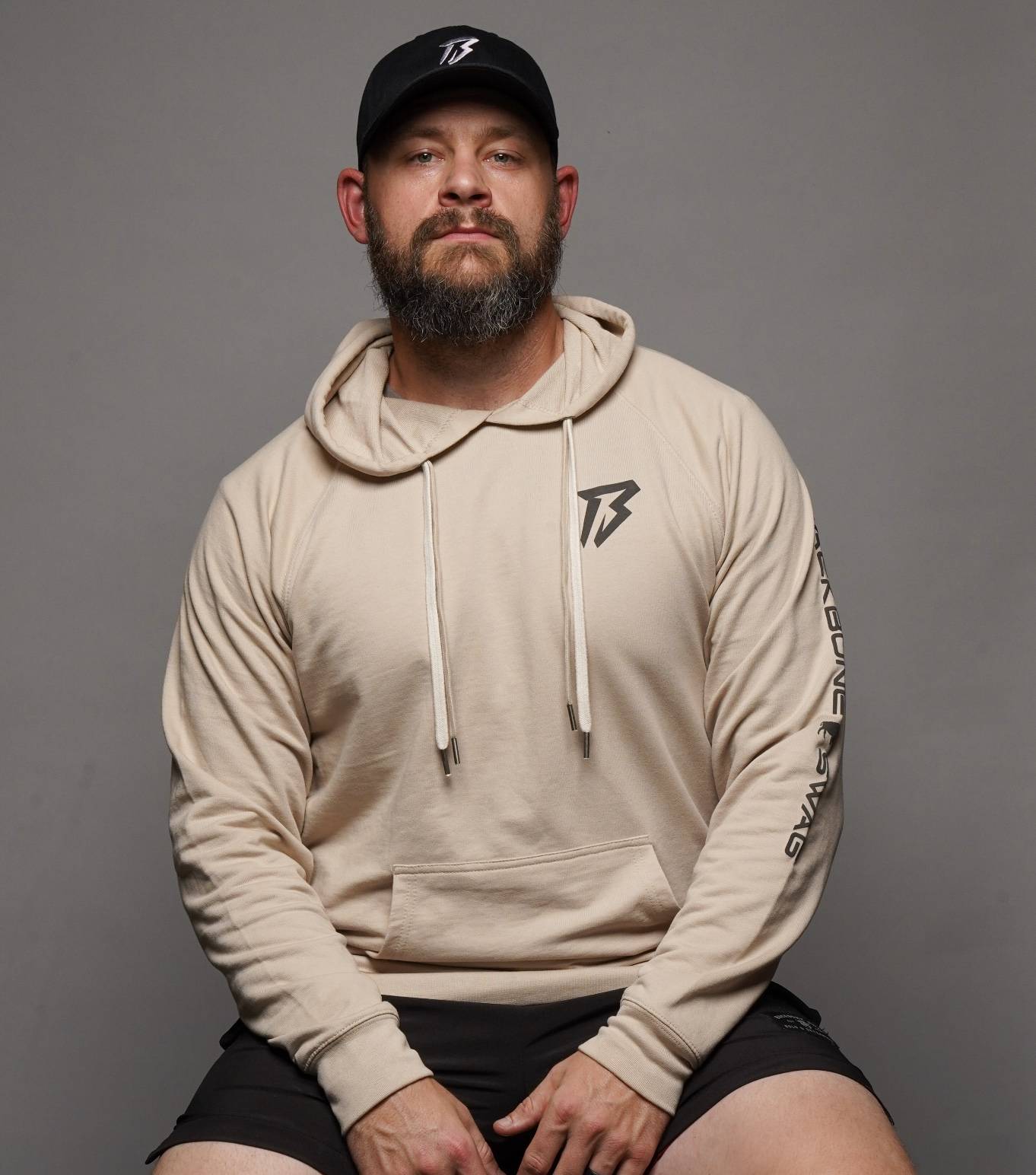 Hey - it's Justin W. REALLY it's me writing this...
I am writing this because I want to just say THANK YOU for giving our brand, Backbone Swag a shot. You are helping us celebrate hitting 25,000 customers and it's a really big deal to us. You see, I started this in my garage back in 2019 and now we're here.
The reason I sent you this link was because I wanted to introduce myself.
I am Justin Wegner. Owner and founder of Backbone Swag. It started in 2016, looked myself in the mirror and decided to call myself out on my own bullshit. I had been lying to myself and others. Always a good guy, but definitely had let myself (my body and my mind) go.
So I started to dig deep and get to the root of it. Started to tell myself some pretty important truths. Then I translated that to sharing some of my own journey with the rest of the world. Growing my own backbone along the way.
The shirt you received and only had to pay shipping for was EXACTLY the mindset shirt we created.
Something that I didn't realize was how many other brands don't pay attention to quality. Around here we do. If we wouldn't wear it, we wouldn't spend our hard time producing it. So rest assured everything you pick up here, we've tried on and love.
So, here's our brand, this is the gear for the bold and determined. I wanted to thank you for checking us out and giving us a shot. I know you have a lot of places you can spend hard earned money and I thank you for being a part of our journey!
Anything we can do, don't hesitate to reach out.
Talk soon,
Justin W.
P.s. below you'll see some of our other TOP Selling designs... well I turned on the Buy 2 Get 1 PROMO for you today!
How it works:
1. Add 3 of your favorites to your cart
2. Auto discount is at checkout
3. We handle the rest!
Buy 2 shirts - Get 1 FREETODAY!
(Auto discount at checkout.)